Landscapes and wines of the Douro Valley
Excursion duration: 10 h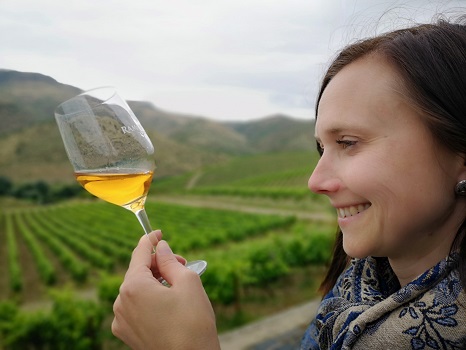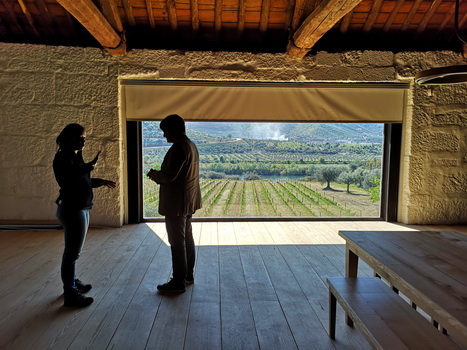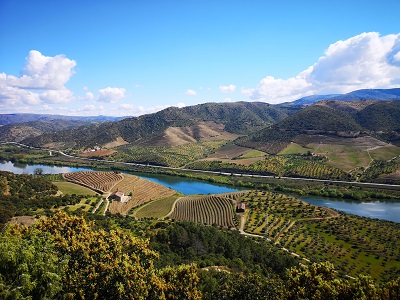 The production of port wine is the hard work. And the true birthplace of port wine is the Douro Valley, starting 100 km upstream from Porto. We offer you to go on a one-day excursion to the Douro Valley and find out how this marvelous fortified drink is born.
This tour can be part of a wine tour of Portugal.
Visiting several estates, you will get informed with the history of the entire region and the history of the founding families of wine houses, learn about the technology of planting vines, the process of harvesting and producing port wine, admire the landscapes of the Valley and, of course, taste a lot of different ports.
Another fortified drink produced in the Douro Valley is Muscatel do Douro, made, as the name suggests, from the local Muscat grape. The production technology is almost identical to the production technology of port wine, except that this wine is produced from a single grape variety. Optionally, we can include a visit to the Muscatel wineries in the tour.
If you still prefer dry wines, then we will visit several wineries that produce DOC Douro dry wines.
In the Douro Valley, as you can see, not only port wine is produced!
Between visits to the wineries, you will have lunch in a cozy restaurant, from the windows of which you can see the emerald river Douro and high hills, indented with terraces with vineyards, and where homemade Portuguese dishes are served on the table!
If time permits, we will visit the city of Lamego.
You won't learn everything about Portugal on this Tour to the Douro Valley, but you will learn everything about port wine!
We advise you to start this tour from the cities of Coimbra, Aveiro or Porto.
Included in the price:
on our car: driver-guide services, booking visits to wineries, transportation costs (fuel for 400 km + paid highway)
on your car: guide services, booking visits to wineries
Not included in the price:
Entrance fees to wineries, meals
What to bring:
Shoes and clothes according to the weather. In the heat — swimsuit, flip flops and towel
Start location:
Your hotel
Cost
Description
Number of participants
Price
From Porto, guide-driver
1 - 6 pax
420

€

Your car, from Porto
1 - 6 pax
220

€