Payment for toll roads
If you've decided to travel to Portugal by car, you should be aware of the peculiarities of toll roads in Portugal to avoid unpleasant expenses and stress. Being informed means being prepared!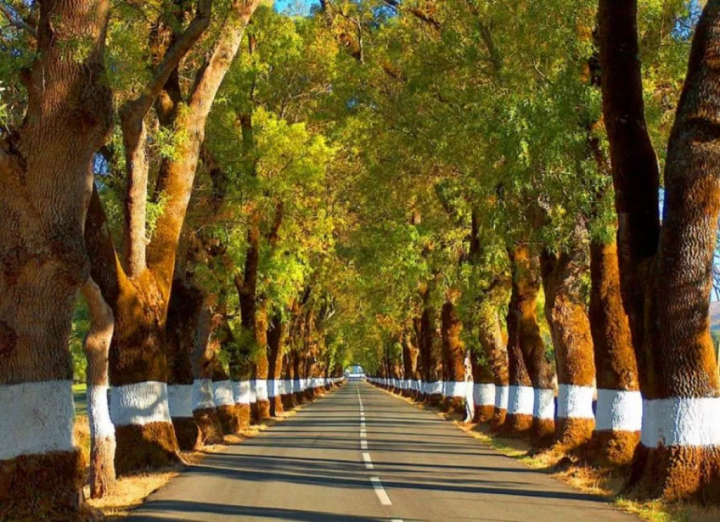 Tourists often come to us from neighboring Spain in their own cars or in cars rented in Spain, so this post is primarily for them.
Others still fly and rent a car here, which is a different story. In this case, bills for any unpaid tolls by the tourist come to the car rental company, and the agency charges the amount from the tourist's credit card. Even if there is a delay, the penalty will be minimal. The ideal option that saves the tourist from headaches is to include a transponder rental in the car rental contract.
So, what are the pitfalls of toll roads in Portugal?
Firstly, cars are divided into classes, and the payment is determined by the class. All five-door sedans belong to the first class, while some minivans and minibuses belong to the second, with a higher fee. Secondly, there are two types of toll roads in Portugal: with toll stations and without them. It is driving on toll roads without toll points that causes "headaches" and extra expenses for tourists, as there is no payment system for foreign registration plates after passing through such highways. Specifically "after" and "for foreign plates".
Let's consider different options for driving on toll roads for cars with NON-Portuguese registration plates.
Option 1. The tourist chooses a route only on those highways where there is a physical possibility of paying for the passage, avoiding highways without toll stations. A ticket is taken at the entrance, and it is inserted into the machine at the exit, indicating the amount. The tourist pays in cash or by card, and sometimes payment is accepted by people at toll stations, not just machines. Note that you cannot use the green Via Verde lane, as it is for those who have a transponder in their car. The difficulty lies in the fact that the navigator does not always recognize which highway is which, or the tourist makes mistakes in planning the route.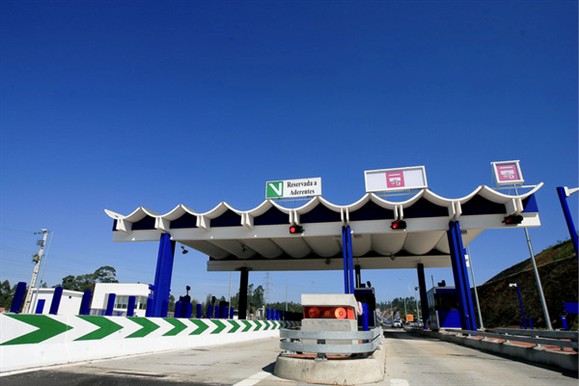 Option 2. The tourist decides to continue driving on toll roads without payment points, hoping that he will get away with it and not be caught. Alternatively, the tourist did not know that these were toll roads, because he was used to thinking that if it was a toll road, there should be a payment point. After 2 years, he receives letters with fines. Instead of 36 euros, he pays 232 - a real case with my tourists.
Option 3. For driving on toll roads with payment points, the tourist pays at the payment points, everything is clear and straightforward. And for driving on toll roads without payment points, the tourist activates electronic payment, which can be done at the border or even at home before departure! Let's take a closer look at Option 3.
To activate payment before driving on such tricky toll roads, there are several proposals.
Proposal 1- TOLLCard
This is a card with a prepayment of 5, 10, 20 and 40 euros. Each time the tourist drives on a toll road without a payment point, the registration plate is photographed and the payment amount is deducted from this card. The card must be activated before driving! Valid for one year.

You can purchase the card in physical form at the Post Office or at one of 33 gas stations in the country. There is no SMS notification that the card balance is running out, there is only a notification that the balance is insufficient to pay for passage, and that a new card needs to be activated. The balance can be checked on the company's website at CHECK CARD BALANCE.
To activate a card purchased in physical form, the tourist needs to scratch off the protective layer and enter the phone number, car number, and received code on the company's website at CARD ACTIVATION or send an SMS to +351922298989 in the format CTTCD*license plate number without spaces or dashes*code from the card, for example, CTTCD*12AB34*G1AB21ERK3. After that, an SMS notification will be sent about the activation of the card.
It is better to buy a card online and it is already activated. You can buy a prepaid card for 5, 10, 20, or 40 euros here BUY TOOL CARD ONLINE
Proposal 2- EasyToll
Linking the registration car plate number to your credit card (Mastercard, Visa, Maestro). Valid for one month. Payment for passage is deducted directly from your credit card. You can link your credit card online here LINK CREDIT CARD AND CAR or at one of the 4 gas stations in the country.
These 4 gas stations are:
Highway A28 - gas station near the city of Viana do Castelo (north of Portugal, road from Galicia along the coast);
Highway A24 - 3.5 km from the border with Spain in the north Chaves/Verin (road from Galicia or Asturias);
Highway A25 - Alto de Leomil gas station (Vilar Formoso, eastern Portugal, road from Salamanca, Madrid);
Highway A22 - Castro Marim/Ayamonte (south of Portugal, road from Sevilla).
Amigos, now you are fully equipped for a trip to Portugal by car with non-Portuguese registration plates!
We are waiting for you on our tours! Have a good trip!
Publication date: 05 May, 2022